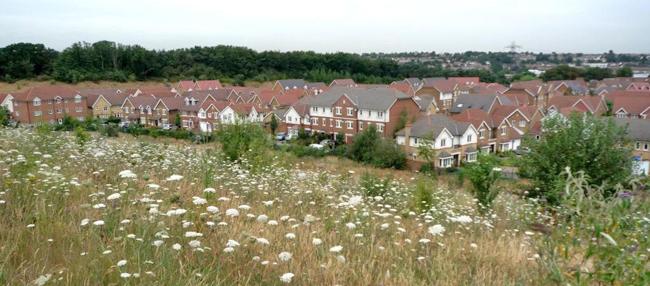 LWT has recently taken over the excellent Braeburn Park site in Crayford, on the south side of the railway line opposite Hall Place, to be managed as a 25 hectare nature reserve. It has an excellent flora, including a number of plant species rare in Bexley and London, and is important for reptiles, invertebrates and smaller bird species.
Management work began on the site in July 2014, headed by Shaun Marriott of the Trust. Volunteer teams are generally on site from Wednesday to Friday each week, but details can change at short notice due to the multiplicity of Trust commitments. For latest details contact Shaun at: smarriott@wildlondon.org.uk / 07710 194268
No postcode for the site itself, but the entrance 'gate' is at the west end of Lower Station Road, Crayford, opposite where it joins Heathlee Road. The postcode of the house here is DA1 3PW. Basically 5 mins up the road from Crayford Railway station, on the south side of the railway line.
Keep an eye on our Calendar page for events.