A trip to Hall Place on a sunny Sunday 13th shows that this winter's extreme rainfall is still having an impact locally even several weeks later.
The Sunken Garden lives up to its name ……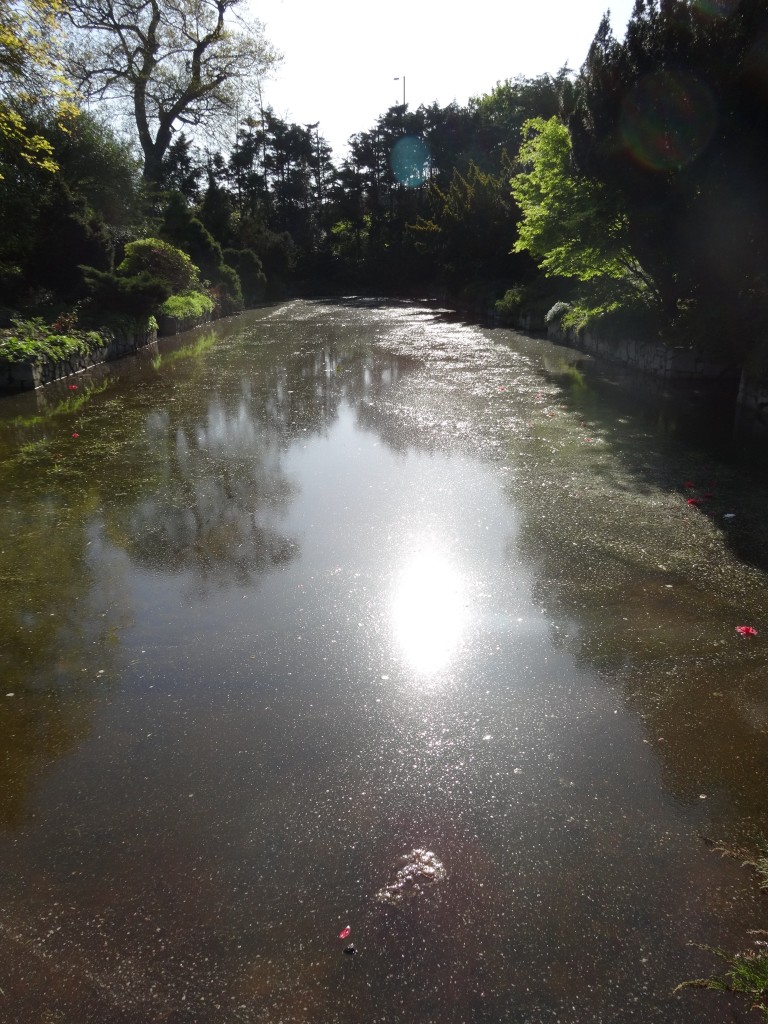 Normally one descends a few steps and can walk round the flower beds in this sunken garden. It usually looks great because of the surrounding flowering Camellias. Since the winter this area hasn't properly drained away.
Many visitors to Hall Place are not aware of the important role the site plays in helping to prevent flooding further down the Cray, in Crayford.
Where the river enters Hall Place grounds here is a bend and located here is an 'overspill gate' where the river can overflow its banks safely as the river level rises.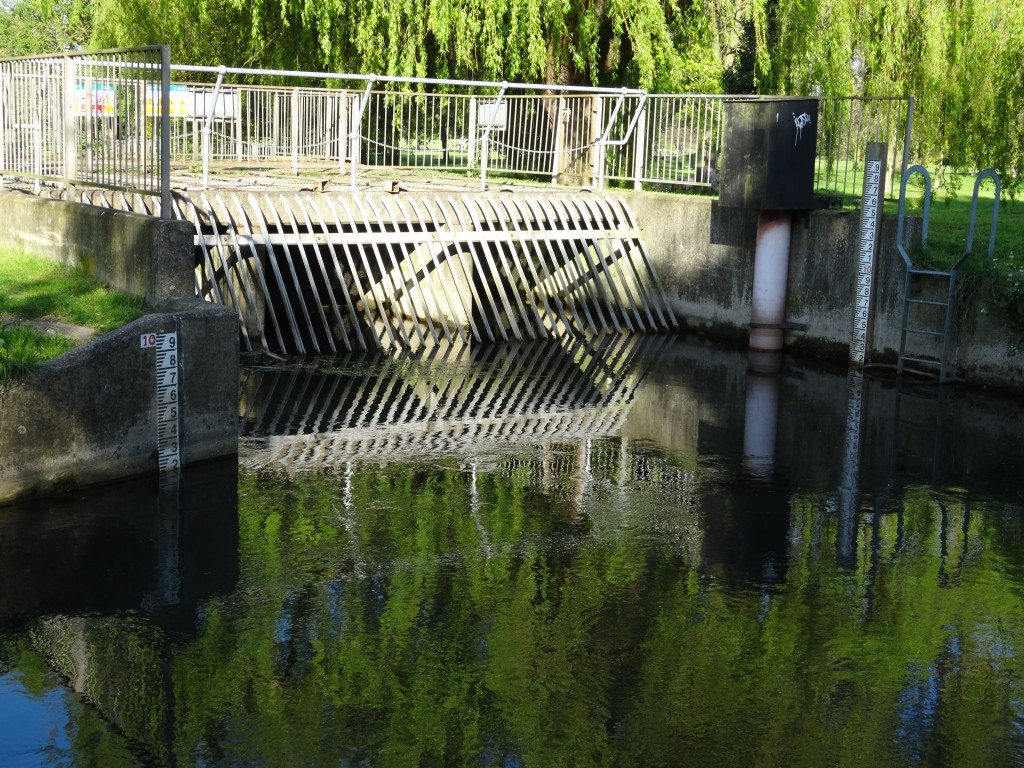 Just the other side of the gate is a concrete base so that the waterfall from the overspill doesn't erode around the banks. The diverted water then flows through the channels in the grounds and on into the larger park area (between the river and the railway line).
It is unusual to see water in these channels and they are usually kept mown as vegetation might slow down the removal of any flood water. The bottoms may be damp at times, but to see them with significant amounts of water is rare.
Currently parts of them, two months later, still look like ditches. There is water still in them and an interesting vegetation is growing. Now they look like something of wildlife interest rather than odd mown ditches.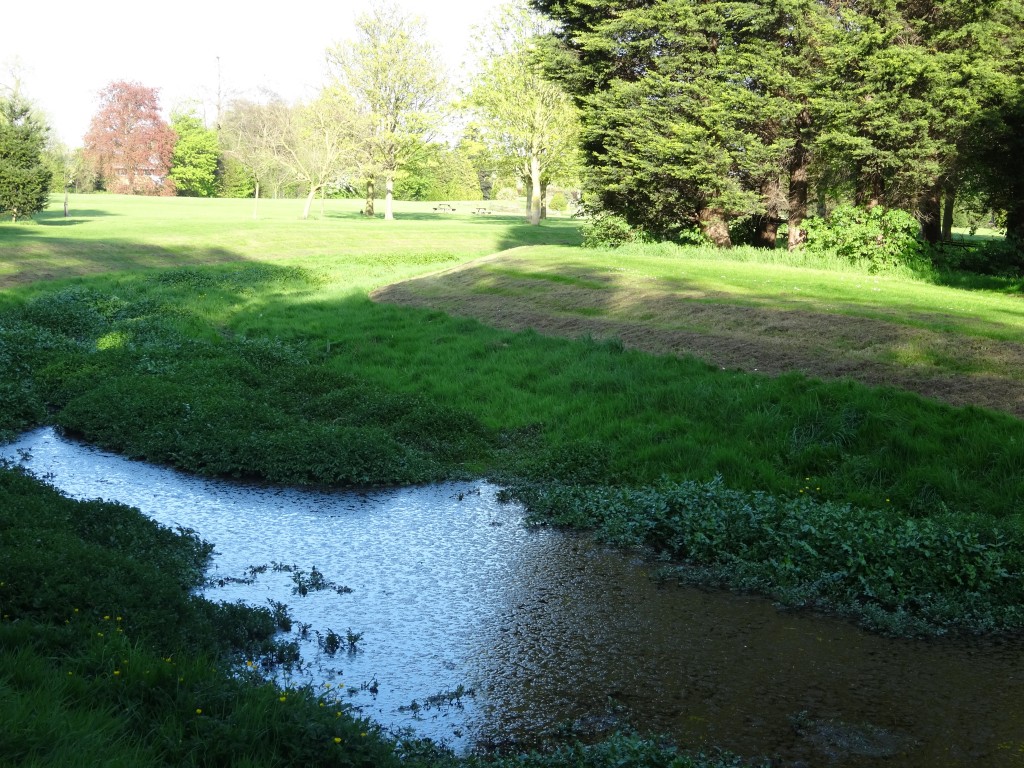 The river still seems high and a great deal of water is till coming over the fall at the former mill site (outside the cafe). We still think this might make a good site for a small hydroelectric power generator – carbon free energy for Hall Place and a useful educational site. Maybe one day.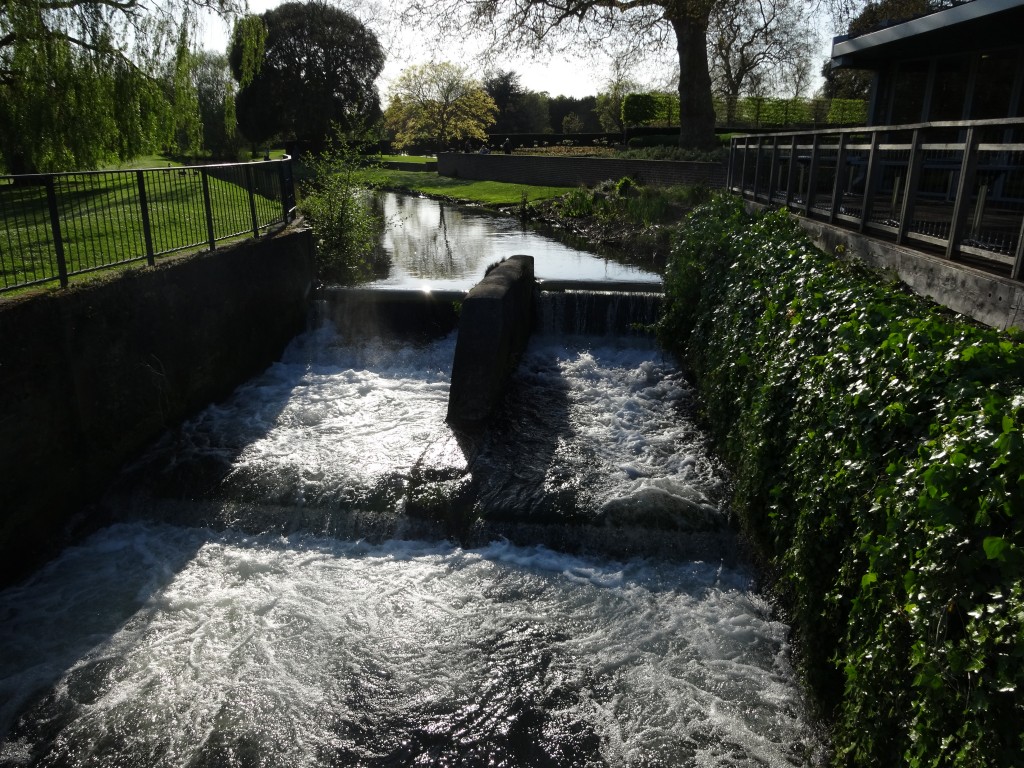 The other project that needs to be done here is a fish pass, particularly one for eels and I know that this is being considered by the Cray Catchment project.
While enjoying the gardens we also took a look at the wildlife area which is used with school parties. A bird hide over looking the river and several feeders and the pond especially designed for pond dipping. We know this is popular with children and schools, today it was also popular with Mallards.