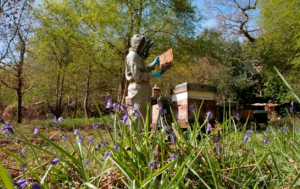 Ruxley Beekeepers are members of the Sidcup Branch of the Kent Beekeeping Association. They run two apiaries, one at Honeydale Farm, Maidstone Road (between Sidcup and Swanley), the other at Baldwyns Park (Bexley).
They run a programme of training events for future beekeepers,run a honey Co-op and give talks and run events for schools and youth groups.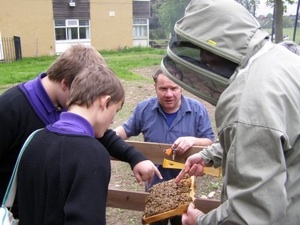 Their website gives full information: http://www.ruxleybeekeepers.org.uk
Or contact David Rea  david.rea@talk21.com
Keep an eye on our Calendar page for events.