Local birdwatchers and RSPB members are delighted at the rejection of the 'Boris Island' Airport proposals by the Airports Commission.
Welcoming the rejection of the Thames Estuary Airport at Cliffe, the RSPB have said.
"Common sense has prevailed as the Airports Commission rules out an airport in the Thames Estuary.
That's the message from the RSPB following the publication of the Airports Commission report into the feasibility of building an airport in the Thames Estuary today.
While communities along the Thames Estuary will be breathing a sigh of relief that proposals to build on this precious wildlife hotspot have been ruled out, the battle to curb increases in carbon emissions will continue.
Mike Clarke is the RSPB's Chief Executive. Commenting on today's announcement he said: "We have always said that the Thames Estuary is a disastrous place to put an airport. It supports many thousands of wintering birds and other wildlife.
"I sincerely hope that today's announcement draws a line under any more similar proposals. The communities along the Estuary have been fighting plans for airports here for many years and none of them have taken into account the vital importance this area holds for many threatened species."
Climate change
The RSPB says climate change remains the greatest long term threat to wildlife. The Society believes there should be no further expansion of aviation capacity in this country until the Government can demonstrate how they can be built and operated without busting our legally binding climate targets.
Emissions from aircraft are one of the fastest increasing sources of greenhouse gases. The impacts of climate change on wildlife in the UK and abroad are already being felt with seabirds struggling to find food as sea temperatures increase. Mike Clarke added: "Evidence shows that climate change could lead to up to a third of land-based species committed to extinction by 2050."
                                                       ***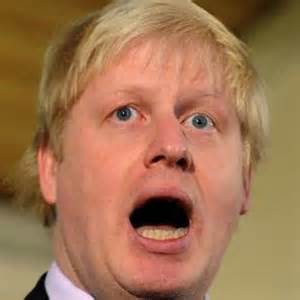 There is still the issue of airport expansion to face, the new airport at Lydd on the doorstep of Dungeness Bird Reserve and the possibility that Boris Johnson will try to force his 'Boris Island' plans through assuming he returns to parliament next year.
However, for the time being, we can just be pleased that for once the environmental issues caused by a major infrastructure project seem to have been considered.
Mayor of London, Boris Johnson interviewed about the decision.